Our beautiful Disney inspired table decorations/centrepeices are handmade and designed personally by ourselves. We are massive Disney fans and wanted something a little different for our own wedding..we wanted to inject the magic of Disney, but still keep tradition and sophistication.
All our centrepieces do not include any characters but instead take inanimate elements from the films to help create a stylish and fun addition to your wedding or special occasion.
Please use our online Request a Quote form to get a quote today.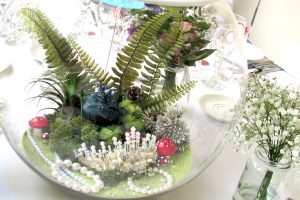 "THE ROYAL FROG" DISNEY'S 'PRINCESS AND THE FROG' INSPIRED TABLE DECORATION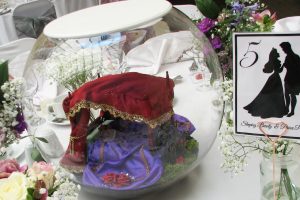 "BEAUTY SLEEP"DISNEY'S 'SLEEPING BEAUTY'INSPIRED TABLE DECORATION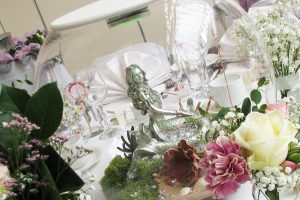 "MERMAID" DISNEY'S 'THE LITTLE MERMAID' INSPIRED TABLE DECORATION